New Research Published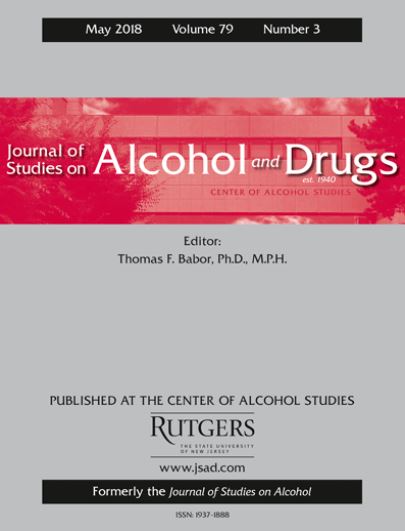 "Accuracy of Estimated Blood Alcohol Concentration Norms From College Student Drinking Survey Data: Verification Using Matched Late-Night Breath Measurements."' Journal of Studies on Alcohol and Drugs, 79(3), 455-464, 2018 by David W. Craig and H. Wesley Perkins. (abstract)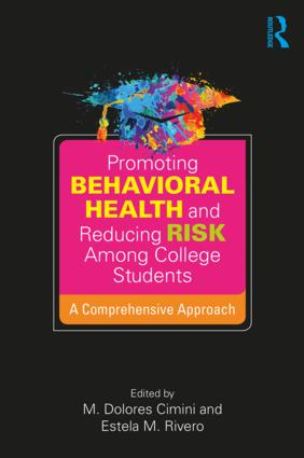 "Using the Social Norms Approach to Promote Health and Reduce Risk among College Students." Ch. 8 by H. Wesley Perkins and Jessica M. Perkins in Promoting Behavioral Health and Reducing Risk among College Students: A Comprehensive Approach, Cemini, D. and Rivero, D. (editors New York, NY: Routledge 2018. (order at Routledge, abstract)




"Misperception is Reality: The 'Reign of Error' About Peer Risk Behaviour Norms Among Youth and Young Adults." by H. Wesley Perkins in The Complexity of Social Norms, Xenitidou, M. and B. Edmonds. (editors). (order at Springer books, abstract)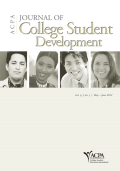 "Student-Athletes' Misperceptions of Male and Female Peer Drinking Norms: A Multi-Site Investigation of the 'Reign of Error."' Journal of College Student Development, 53, 367-382, 2012 by Perkins, H. Wesley and David W. Craig. (abstract)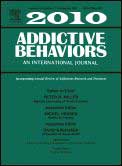 "Effectiveness of Social Norms Media Marketing in Reducing Drinking and Driving: A Statewide Campaign" Addictive Behaviors, 35, 866-874, 2010 by Perkins, H. Wesley, Jeff Linkenbach, Melissa Lewis, and Clayton Neighbors. (publication)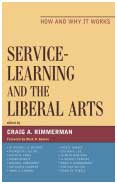 "Learning about Student Alcohol Abuse and Helping to Prevent It through Service Learning Initiatives: The HWS Alcohol Education Project" by David W. Craig and H. Wesley Perkins in Service Learning and the Liberal Arts: How and Why it Works, Craig A. Rimmerman (editor). (order at Lexington Books, full publication)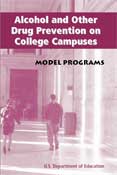 HWS Alcohol Education Project programs cited in new U. S. Department of Education publication, Alcohol and Other Drug Prevention on College Campuses: Model Programs. (press release, full publication)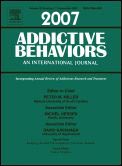 "Misperceptions of Peer Drinking Norms in Canada: Another Look at the 'Reign of Error' and Its Consequences among College Students." Addictive Behaviors, 32, 2645-2656, 2007, by H. Wesley Perkins. (press release, full article)



"A Successful Social Norms Campaign to Reduce Alcohol Misuse among College Student-Athletes," Journal of Studies on Alcohol, 67, 880-888, 2006, by H. Wesley Perkins and David W. Craig. (press release, full article)



"Misperceiving the College Drinking Norm and Related Problems: A Nationwide Study of Exposure to Prevention Information, Perceived Norms and Student Alcohol Misuse," Journal of Studies on Alcohol, 66, 470-478, 2005 by Perkins, H. Wesley, Michael Haines and Richard Rice. (press release, full article)



Book Available
The Social Norms Approach to Preventing School and College Age Substance Abuse
A handbook for educators, counselors, and clinicians



Social Norms Case Study Released
The Higher Education Center for Alcohol and Other Drug Prevention released a new publication by H. Wesley Perkins, and David W. Craig, titled "A Multifaceted Social Norms Approach to Reduce High-Risk Drinking: Lessons from Hobart and William Smith Colleges." This work provides a detailed example of coordinated social norms strategies producing positive results confirmed with extensive evaluation measures. (press release)
American Sociological Association Publication highlights social norms work to curb high-risk drinking. (article)
| | |
| --- | --- |
| | (To download, click WMV VIDEO or MOV VIDEO. MOV files may take several minutes to download on some computers.) |
HWS Alcohol Education Project in the news
This link provides a list of mass media references related to Project initiatives. Some of the news reports listed here reflect interviews and quotes from the Project Directors and other reports cite Hobart and William Smith Colleges' educational activities about alcohol abuse and prevention campaign results in the context of larger regional or national assessments.

Multi-State Results from an Online Tool for Assessing Secondary School Norms just released!
More than 52,000 secondary students from 78 middle and high schools in eleven regionally diverse states have been surveyed using an online instrument. Results were presented at the 2008 National Social Norms Conference in San Francisco, CA. (click here for presentation abstract and results).
A more detailed analysis on a subset of this data is available here.




Scottish Parliament Debates Social Norms for Alcohol and Tobacco Consumption. See press release and full transcript.